BDSAIME
My experience with... Mistress Lilith
Mistress Lilith is a professional mistress based in Glasgow, with whom I've had the chance to spend a few hours. Click here to visit her website.
Introduction
Mistress Lilith definitely is my reverse fairy tale. Everything was perfect, then it ended horribly wrong, all because of me. But I've learned a lot from it, I've grown up. I say more about it at the end of the article. Also, she is a big part of the creation of this blog which, since then, has brought me some very nice things.
I've had the chance to meet Mistress Lilith three times in two weeks in her dungeon located in the center of Glasgow, during the month of August 2017. Scottish dominatrix, she is one of the leading figures in the United Kingdom. In 15 years of activity or so, there are countless magazine appearances and interviews she has given.
The first session was to be 1 hour of foot fetishism and domination. It was very classical, but hey, what did I expect? She didn't know me and I asked for very basic things.
Despite everything, I had felt that Mistress Lilith had something special in her. I had planned to spend a lot of money here in Glasgow, and I was convinced, despite this session which did not leave me stunned, that there were much deeper things to live alongside her. I was right.
A few days later, I asked her for a "bondage session" which was available on her website at the time: 4 hours of bondage, with various forms of immobilization. In this type of session, Mistress Lilith has a more passive role, she can sometimes leave the room to take care of something else and leave me to my fate, which therefore affects the session's rates.
Finally, the last and third session lasted 3 hours, with two other of her dommes friends. A real surprise gift she had offered me, as I had only asked for 3 hours with her. But there was a good vibe between us and I think it played a role.
1 - Mistress Lilith
She's a woman with a very unusual world. A big fan of horror movies, she collects old VHSs of the type. Thus, her kindness, her calm and the gentleness she can demonstrate stands in contrast to her world, which is rather oriented towards darkness.
What I particularly remember when I think of Mistress Lilith is that she does not play a role when it comes to dominating a submissive. She really is herself.
Sometimes, in a session with a pro domme, it is easy to feel that she is "fake". She puts on a costume. It's not the case here.
I do not judge negatively these dominatrices who are not completely themselves in session, even if it means making the submissive feel her "hypocrisy".
I think that a woman like Mistress Lilith, who gets completely involved in the session, is much more quickly tired and impacted by what is happening there in her studio. It is less easy to "protect yourself" and leave your work day on the doormat before entering your home. I understand the need that some pro dommes have to protect themselves from that. SM sessions are so intense. But here, no matter how much Mistress Lilith degrades and humiliates you, she will not be able to hide the authenticity she radiates.
Nowadays, Mistress Lilith says she is semi-retired. This is indeed reflected on her availability, which is much more limited than before. I consider myself very lucky to have known her before that. Without which, there is no doubt that my first session would not have interested her enough to receive me.
I know that she owns her own dungeon. I guess that business is rolling for her.
- Mistress Lilith on her throne
I really like this picture above. That's really the image I keep of her in my head. At the beginning of the session, before entering the game, Mistress Lilith talks to you for a few moments.
She sits on her throne, and looks at you. You are sitting on a bench at the other end of the room yourself. She radiates a genuine serenity. Clearly, she is one of those dominatrices who have fully mastered the choice of their activity and what they want to do about it.
She looked at me, but I had the impression that she was doing a lot more than that, I had the impression that she was reading all of me. She had a little smile, but not mocking, rather kind-hearted. She shows a certain detachment, a certain royal distance sitting on her throne, and yet she creates trust. You feel deeply heard. She has a lot of empathy, and I think she is the type of person to whom her family and friends confide easily.
No doubt that empathy is one of the reasons I wanted to see her again after our first session.
- Robot-Lilith
Mistress Lilith differs from some dominas in that she does not use a safeword, she is opposed to it. It's a subject that interests me a lot, I have a lot of respect for dominatrices for whom safewords are mandatory, and others for whom they are superfluous.
I will always remember a scene that illustrates this well.
Mistress Lilith was with a friend of her. I was standing in front of them, hands tied above me. My testicles were tied by ropes, and this bondage was starting to hurt me very badly, being not very used to this practice, and having a very bad tolerance for pain in this area.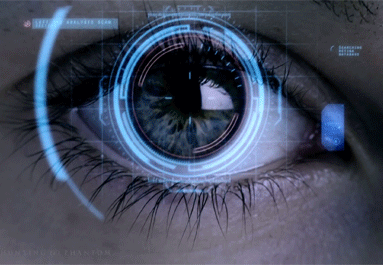 I can't remember whether I was gagged or whether I was too shy to express my discomfort at the time (big mistake!). The fact is, I was just moaning, grimacing.
Her friend is laughing at my discomfort and wondering what's going on. Mistress Lilith frowned slightly and looked at me from head to toe. She had the scanner out. Robot-Lilith.
In less than two seconds, she had guessed that it was the bondage on my parts that was the problem, and she freed me from it.
It may not be much, but I still remember this scene very well, because it made such an impact on me. Mistress Lilith gives meaning to the "professional" part of a professional mistress.
2 - Sessions
I will not tell the story of these 8 hours in total, nor respect the chronology of the sessions. It will be a whole, with my general feeling. A feeling that could not be more positive. Mistress Lilith has made me experience exceptional things, including a totally new practice that I will clearly not forget for a long while.
• Brain's abduction
- Preparation
Before my 4-hour bondage session with her, I was far from imagining the state I would find myself in afterwards. I was able to enjoy "traditional" things: suspension, mummification, sleepsack... But all the gold in this session is elsewhere.
At the very beginning of the session, when she was taking care of me to suspend me, we talked in a very relaxed atmosphere. I like that. To go a little outside the expected context and return to our simple status as equal persons (or almost...). Of course, the moment when I am silenced and made to look down always ends up happening, and the role-play then takes place fully.
In short, during our conversation, she came to question me about my preferences. What I like and don't like in general. I confess to her that I hate horror movies, I hate being scared and jump. I also don't like violence on the screen, blood, gore...
After about 30/45 minutes spent in semi-suspension (a very pleasant moment) she blindfolds me with a scarf. She will use scarves many other times in the session, being aware of my great fetishism.
She then moves me to the other end of the room, and makes me sit, still blind, on a large bondage chair. A kind of functional throne. She then attaches each of my members and my chest very firmly. I can't move a single nail anymore.
Then she goes to my head. She gags me with great sense of detail for my greatest pleasure, tying several different scarves over my mouth, then sealed. My most dedicated readers know how much I love being firmly gagged.
She even anticipates the slippery nature of this gag, and then covers the whole thing with a firmly tied rope, which also goes behind the bondage chair. With that system, I find myself unable to move my head. I'm completely blocked from head to toe. It was SO great. It's not easy to fully immobilize someone in a sitting position. And during all that time, she had never stopped playing with me, talking about what was waiting for me, being mysterious. I could tell by the sound of her words that she was smiling.
- Horror
She removes the scarf from my eyes, and then... She introduced me to "mind games" and intellectual domination... The most beautiful of all my feelings in BDSM at the time. Maybe even now.
I am immobilized right in front of an LCD screen. She had put a DVD on, and I could see the menu of the movie. It was the French horror/thriller movie, Martyrs. She later told me that it was one of her favourite films.
She laughs at my reaction, I am completely lost, my eyes are restless and worried. She launches the movie in French, and I feel like she's doing something with my penis. I can't look down, having my head stuck in front of the screen. I feel like she's passing me a gel. She says it's a conductor. Very quickly, I understand what it is about with the first electric shock on my tense muscle. It was a new discovery for me, the first time I tried electricity. It's pretty cool... I really like it as punishment and torture. I don't enjoy it, but it's part of the pain I tolerate very well, as I'm not a masochist.
She whispers something in my ear. She told me that I would be questioned about the movie, and that it would be better if I answered the questions correctly.
And now I'm freaking out. I've never felt so helpless before. Also, I was intellectually amazed. At that time, I was far from thinking that this kind of thing was possible in a session.
The movie has been running for a few short minutes and she is now leaving the room.
For the next 90mn, she would come back from time to time to see me, immobilized. She tortured me gently, put on pressure on me, sent me electric shocks, added scarves to my -already thick- gag... I come back to this article in 2019, editing some details as I gain more and more english-speaking visitors (thanks!) and even today, these moments do not leave me unaffected when I think about them. She's really good at it.
I watch the whole movie in total stress, trying to remember every single horrible detail so as not to suffer during the quiz that was supposed waiting for me.
It's typically the kind of movie I don't want to watch, but here I couldn't cut it. This feeling of helplessness was so powerful.
It was really the first time I felt "intellectually" dominated, captured in my mind. It is a great pleasure. The biggest of all pleasures to me. As I told in my interview by Lady Sas, I tend to be all brain-oriented. She had taken me on my strong ground. Total loss of control. It is even more than the feeling of helplessness that you have during a strict bondage.
Every second that passed, my mind and my brain worked in the direction of Mistress Lilith. I didn't even have room for my own personal thoughts and inner voices. I had to stay ultra focused, her threat really scared me.
A part of Mistress Lilith's dungeon
Somehow, she had kidnapped my brain. And that state was so relaxing for me, as I am the type of person who is dominated by my own emotions, hyper-sensible. I had never known such a total let go at the time. A real let go, something that goes beyond physical helplessness.
Even today (editing in July 2019, after my interview by the German femdom blogger Lady Sas!) ; and I promise I'm not exaggerating: I still get chills that run all over my body when I randomly see the Martyrs movie poster or an article mentioning it.
This experience really marked me. Very sensitive as I am, I remained feverish for several days.
This only represented 90mn out of the 4 hours of this session. But that moment alone was more powerful than all the others combined, even though they too were of a very high level.
Coming out of her dungeon, I spent the evening in a pub next door, with a nice fat meal and a lot of beer, to surf as it was good to do so on my state of genuine happiness.
• The farewell session, Mistress Lilith & friends
There were Mistress Lilith, Paige Delight (who has since stopped her activity) and Mistress Pandora. The latter was a Polish woman living in Scotland, in a typical Harley Quinn style physically speaking.
It was my first real session with more than one domme (I went to many BDSM parties in Paris, but it's different, not the same intensity). Of course, I have a great memory of it.
The most pleasant thing was the great complicity between the 3 dominatrices. This is indeed what makes this type of session interesting. Because they are together, they laugh more, they are more active, they enjoy more, they humiliate more... I feel like everything is galvanized. Thus, the feeling of being only an insignificant toy in their hands is all the more important than during a one-to-one session.
However, the emotions are different. The very strong and powerful connection I felt with Mistress Lilith during our 4hrs session was not the same here. This kind of "multi-domme" session corresponds more to a festive spirit than to a deep and anchored one.
In short, with these 3 friends, I had the chance to know scarf bondage, tickling while being tied, strapon...
I also remember a moment alone with Mistress Pandora, when the other two friends had left me for a few moments. She kept me on a leash and made me sniff her feet, talking to me about her. I really liked it.
The end of the session was a one-on-one moment with Mistress Lilith, where I had the chance to discover the vacuum bed. A very impressive experience that I would like to explore further in the future. A real thrill.
At the time, I remember thinking how sorry I was that it didn't last any longer, and that it could have been even more intense.
In retrospect, I realize that it would have been a mistake. I think Mistress Lilith had been able to dose the activity perfectly well, for what was then a first for me.
In the end, I will keep a very strong memory of this dominatrix but also of the woman. She introduced me to mind games and their enormous effect on me, something I am now looking for. But even beyond that, every moment I didn't take the time to describe here was so intense, mastered with such talent.
I left her and I left Scotland at the same time on a strong embrace she gave me, with a lot of emotion on my side. That's when I decided to discover more of the professional BDSM world.
In this regard, I consider that she has a lot to do with the creation of this blog, which has already brought me opportunities, encounters and friendships. I feel grateful to her.
3 - Well... fuck.
Everything about Mistress Lilith and the sessions has been said. Now I'm going to talk about my little self and my little sorrows.
I'm sad and I feel bad because I ruined everything with Mistress Lilith. She is a very talented dominatrix, a touching woman who seemed to like me, in a city I fell in love with... Everything was there to come back to see her regularly through years, as I would go through my life. But no, it would have been too good for me, of course.
There are several reasons for this, but I don't want to go into details. To make a long story short, my very limited experience at the time, the intensity of what she made me endure, the connection I felt (at least on my side), combined with my somewhat complicated emotional and sentimental construction... Once back to France, I began to see Mistress Lilith as a friend. Ouch. The rookie's mistake.
Going well until...
In my article on how to contact a professional dominatrix, I tell you "no emotional work". I myself learned by fire.
I sent endless and completely irrelevant emails. By seeing her as a friend, I disrespected her as a person and also her activity.
Nowadays, this behaviour is far behind me. I learned a lot from this experience. I've grown up. As already mentioned on this blog, including in my long article on Warsaw Prison, I am rather emotionally immature; I am improving more and more.
But it's terribly frustrating. I would love to see her again in session for new things that are important to me. I trust her and I really felt worriless under her control.
Problem: I am terribly ashamed of the behaviour I have had, and I feel that contacting her again would only make things worse. I think she would ignore me if I'd try to book a session, especially since she is now in semi-retirement.
Not being able to see again the dominatrix who is indirectly at the origin of this blog. Painful irony! I guess that it is up to me to learn from this lesson. I did.
2020 Update
Mistress Lilith hadn't replied to my few emails, but she just told me that it hadn't bothered her and that she never thought for a second that I was going too far. Once again, I drowned by myself in a glass of water, how sweet.
I had sent her, shyly, the link to my article. I hadn't asked her permission for the photos, and I felt bad about it. I told her I could delete it if she wasn't approving it. I won't lie, I was also hoping to get in touch with her again, so that I could see her again.
Then she took the time to read this article, and told me how happy she was to hear from me again. And now things are fine, and I'm so happy.