BDSAIME
"Le Boudoir Infernal" with Inanna Justice, Madame Lule and Maîtresse Blanche
At the end of November 2021, I had the pleasure to be part of the guests of Le Boudoir Infernal. Three dominatrix women and six submissive men, for an event in a Parisian flat.
From left to right : Madame Lule, Inanna Justice, Maîtresse Blanche
I - Introduction
• Le Boudoir Infernal: BDSM event in Paris
Le Boudoir Infernal was the first meeting organised by FetesDesDommes, an account held by the active Inanna Justice. She seems to be close to Madame Lule and Maîtresse Blanche, that's why you should regularly find them three around these parties.
February 2023 update: Le Boudoir Infernal now has its own website.
For this first edition of the Boudoir Infernal (which is a BDSM party, with a more controlled framework and identity), black trousers and white shirts were required for the submissive men.
First edition of Le Boudoir Infernal
With a clear and careful communication managed by an email account dedicated to the Boudoir Infernal events, everything was perfectly planned a few weeks before the D-day. It was all quite straightforward, betraying the great experience of the mistresses of ceremony.
There was a small questionnaire to fill in and return, where we had to indicate what level of interaction we accepted with the other guests. In hindsight, I can see that I was probably the only one to say that I did not want any contact with my fellow subjects.
The Boudoir Infernal seems to have been a success, and I think everyone found what they came for. As is often the case with this kind of event, it is the women who are in charge who set the tone for everyone involved.
• My pre-event context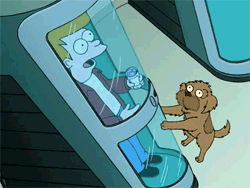 I was spending the weekend at Inanna Justice's apartment when she told me about this project for an event with her two fellow workers. She suggested that I should be one of the clients, otherwise I wouldn't have asked. Not that I wasn't tempted, but I had been wondering too much. The more time passes, the more I save my selected SM moments for liberating depths - an experience of emotional surrender more than anything else. This is not always a model compatible with a "collective" event. Moreover, while there is certainly some good in keeping these experiences exceptional in terms of frequency (in my case, it's mostly a financial issue), the passage of time systematically robs me of my momentum. I feel alienated from the dynamics of my fellow human beings, completely disconnected. I feel like I've just come out of a miscalibrated cryogenic freeze.
My last BDSM experience at this day goes back more than fifteen months, it was with Maîtresse Blanche. She made a big impression on me. I haven't seen the time pass since, and I don't know if I should worry about not having worried about it. I'm beginning to realise that I don't necessarily need to have frequent encounters of this kind. I am content with little when I have been given much, and I feel that she has given me much. For the time being, I act in my own silent film, I am the only protagonist, for lack of finding an actress interested in this flawed movie. Dreamy man for lack of anything better.
I haven't changed in these fifteen months, but I have evolved a lot. I'm the same for better, or for worse. It all depends on the frame of reference.
Why come to this party? These three dominatrixes seem to get along very well, an understanding that goes beyond an atypical profession in common. I would even be so bold as to speak of a friendship. Buying a ticket for an evening with these three women was like paying to attend something that cannot be bought. How convenient!
• My post-evening context
For once here on my blog, I will start from the end, writing this part after the event. The latter allows me to make a quick review of my behaviour when I go into "session submission" mode.
My way of being in a session depends a lot on the person in front of me, as some personalities reveal me more than others. In any case, each one of them brings out a different side in me, it is my own way of allowing myself to be transported by the dominant. The reason I mention this is because Maîtresse Blanche, in particular, has this effect on me of bringing out a well-buried naturalness. She is a natural magnet for me; I still remember some very specific details in this sense the first time I saw her, with Mistress Euryale. I give up everything I have, I become a child-thing. It spills over onto my face: it will be more expressive in an hour's time than in a whole week in my everyday life, and I am hardly exaggerating. I am regaining a state that I would have never wanted to leave, deep down.
No matter the person, I seek out these explosive emotional meanderings in my moments of escape. I am really just looking for that. What good are these games if I don't have the liberty to shake, cry, merge, and disappear entirely. If I have to adapt and control myself as I do every day when I leave home, then I might as well stay home.
Maybe a party with three mistresses and five other submissives is not the right place to plug into this mode, the only one where I feel truly free. So I had no interest in these five other men at the party, I confess. Nothing and no one interests me in such a context, except myself and the person who will accept me as I am, bathed in my depths. My crying need for validation does not extend to making a good impression on souls as tortured as mine, and if they were to be less so, then why even bother - we wouldn't understand each other.
If I consider myself to be a nice person, I must admit that I am not always very friendly. The choice of safety, in my case.
I had a good evening! Now it's time for introductions...
II - Madame Lule
Madame Lule meets subs in Paris. She says a lot about herself on her website, but also on La Férule, a subscription service with a wide range of content of which she is the author. You can also find her on Twitter account.
On La Férule, her erotic antechamber, you will find texts and stories, exclusive photos and videos, and even audio files. Finally, her Malendar offers her submitted followers tasks to do at home, solo or in pairs. Being a member of her platform also allows you to communicate with her in a privileged way.
Even if Madame Lule had thirty-six blogs and twenty-five Twitter accounts, I have the impression that this would not be enough for her to express herself fully, to hope to be completely understood by anyone. Her rich vocabulary won't help her, she will keep something ineffable inside her. In this respect, I think it's not insignificant that she wanted to create her own paid content site, rather than using existing services. What she offers is different, it always seems to be a bit different, with her.
More silk than latex, she embodies a distinguished, traditional but no less modern dominatrix. I would invite anyone interested to read the presentation I made of her more than two years ago. I think I was particularly inspired, and I couldn't rephrase it better.
I even feel like using once again the meme I made back then. It amuses me a lot, and I still find it just as accurate. A small change was necessary, however, regarding the colour of the content of my glass... I'm sipping urine. Explanation at the end of the article!
• Madame Lule and I
Without transition, I'll take advantage of these lines to confess something that I really laugh at. A few years ago, before I met her, I had visited her website at the time. She said that she appreciated submissives who came to her house in suit. It was only after a good twenty seconds of thinking that I realised she was referring to a suit, not a suit (disguise). I didn't understand, I thought it was totally stupid to come to a session in fancy dress. I had imagined myself wearing a dinosaur costume, and that didn't make me want to come and see her at all! I finally realised that I was a bit out of my depth.
I've fantasised a lot about Madale Lule over the last two years. I don't think she has any idea. I regularly reread my presentation of her in the above article, is s my favourite one. Some nights, in my bed, I dive all the way under my duvet, and I pull out my phone, dig out this archive. Of all the ones I've written, it seems to me that it best portrays the person, rather than myself. The failure of an egocentric. So I make up for it by enjoying re-reading what I have written myself, an autarchy like any other - I collect them. Even through the words of others, Madame Lule knows how to do nothing but give of herself.
I find myself imagining that I am struggling with her muscular body. She tends to awaken the thin physical quarter in me. Trapped in her arms, her legs. Her firm hands would control my neck, my face, and my cracked lips. She would silence me to such an extent that I would not even be able to thank her. I guess the pleasure would be all mine.
I subscribed to La Férule for a short time, I wanted to read all the writings she had stored there. Of course, I signed up with an usernam and an email address that said nothing about who I was. The opposite would have been too communicative for me. At the crossroads of bullshit and discretion, I remain hidden. I refuse the risk of existing in the eyes of people I value. I am far too afraid of being disappointed in the return, I think. Any disappointment affects me much more than it should. Therefore, it is so much easier for me not to even play.
I'm not sure that this persistence in anonymity is doing me any favours, after all. By dint of pretending not to exist, perhaps I really do end up being forgotten, and losing some of the privileges offered. If I like to think that living forgotten makes one wise, I admit that I would still dream of being remembered by certain people. A wise man without a beard would be a good compromise for me.
III - Maîtresse Blanche
Maîtresse Blanche welcomes visitors in Fontainebleau, nears Paris. She spoke indirectly in the interview category of my blog, an article that will introduce her to you much better than I could here. If she has her own website, she is more active on Twitter, MYM or Onlyfans.
On the Fontainebleau side, she receives people in her GNC: Gynarchic Nurse Clinic. As its name suggests, this place is largely dedicated to medical fetishes, including ABDL, but also to domestic discipline.
As for Paris, you will be welcomed at the Crypte Blanche, in the 3rd district. A small basement with a very elaborate dark atmosphere, it is expressed here through sequestration and corporal punishment, where dust and candlelight accompany the moans of the luckiest ones.
Maîtresse Blanche's GNC is an extremely well-equipped place, where the financial and energy investment is flagrant. While BDSM clinics abound among our Swiss, German or English neighbours, her clinic seems to be almost unique in France, at such a level of equipment and of thoroughness in the detail and immersion that she proposes. At such a level, I think that you can call it a genuine creation.
I was lucky enough to discover her Gynarchic Nurse Clinic in 2020 (which has changed quite a bit since then, with the addition of another room and its gynaecological table), but I have never visited the Crypte Blanche. The pronounced but also very different worlds of her two playgrounds go hand in hand, in my opinion, with the methodical and structured approach she has to her activity.
The Crypte Blanche
To offer oneself the hours she proposes under her watch is the assurance of finding a lot of control and reflection in front of you. Despite this, she knows how to remain spontaneous, and it is perhaps also in this that she is a professional dominatrix of the highest quality.
You can also tell that Nurse Blanche is a hard-working professional who invests a lot of time and energy in developing the experiences she wants to offer to her submissive clients. She prefers long sessions - she wants to go further in what she gives. However, this is not incompatible with receiving novices. Novices or not, I think that she expects her clients to understand that she is a dominant woman who offers her services, and not a woman who offers domination services. This means that she is selective, and above all very attentive to the approach of the person she will be taking on a journey, and its compatibility with her world.
If for a long time she was reluctant to reveal her face on the internet (you could only see her eyes or her mouth, but not both at the same time), those days seem to be over, to the delight of her followers on MYM and Onlyfans.
• Maîtresse Blanche and I
Maîtresse Blanche seems to see right through me, but she appears to appreciate me nonetheless. This is quite new to me.
She welcomes me with kindness and psychology, and she does not over-interpret some of my sometimes slightly different behaviour. I can't thank her enough for knowing how to stand back from certain depths that I am very quickly able to reach with her. She seems to understand this, or at least accept it. I think she is even capable of appreciating to see in the other a deep fall, something boiling, something extreme.
I also appreciate Mistress Blanche, I even like her a lot. Yet I've only seen her three times in two and a half years. Four times, if you count her interview for my blog (perhaps my best memory, strangely enough). Of course, I don't need to see her to feel it. A single email can keep me going for months after I've saved it in the little folder dedicated to her. Is it fair of me to assign her such a status, such a power, in disregard of her wishes? Perhaps not. In any case, the answer is hers alone.
Three times in two and a half years: I should already be happy that she remembers my name. The rest is fiction, not to say a hackneyed dream. The rest is just a story wrote in invisible ink, there is nothing to read, and I turn these pages in the wind. On the scale of her business, of the number of clients she welcomes, and of what she develops with her most faithful submissives, I am nothing, or barely more - I try never to forget that, it is my responsibility. No matter what my dreams, my desires, no matter even this connection I feel with her, the truth is only that, and that is normal. To pretend otherwise would be almost inappropriate. Perhaps some mountains are meant to stay that way.
I make myself small, very small. I never want to interact outside of a scheduled meeting with her, never give her the feeling that I am asking for more than she has already did. To seek her attention outside the scope of her activity would feel like I was disrespecting her. The problem is that I was brilliant enough not to come back to her the one time she was the one waiting to hear from me - I didn't understand that. A giggling defeat; a defeat nonetheless. It's like that, nothing new for me; neither the defeat, nor this urge to slap myself. I don't know why I'm sometimes so afraid of others, because no one can disappoint me as much as I can myself.
I could have been special. All those moments that will never happen with Maîtresse Blanche are some of my favourite memories.
I still think frequently of that night spent in her clinic almost two years ago. Time passes quickly, very quickly, when I immerse myself in that space. There is a certain comfort in my thoughts. But dreaming so much, I sometimes wonder if I'm not missing out on myself. I sometimes feel like a small league player. At least, I do play, albeit in my own way. At least, I don't run away. Baby steps?
After Patient soumis, I am thinking of publishing another thought in the coming months, developing an aspect of my day with her that I had totally overlooked in my article at the time, yet it is now the one I remember most.
I have written a lot about Maîtresse Blanche as seen through my own lens, perhaps too much. If I had to do it all over again, I would like to focus more on an objective presentation of her activity and the places where she receives visitors. An informative and comprehensive article, a showcase highlighting the results of her work, ideally including her own comments on this or that particular aspect. Her GNC really does offer something rare and different in France.
She has built something exceptional, which deserves to be put forward and exposed even more than it already is. Especially that her great activity on social networks, sometimes to the detriment of her own website, does not help her SEO on our favourite search engines. But after all, she doesn't seem to mind, and everything seems to be working fine for her. I'm always happy when someone's work pays off.
IV - Inanna Justice
Inanna Justice receives in Paris, in a dungeon entirely dedicated to her games. She recently had her website redesigned. You can also find her on Twitter, Onlyfans and Loyalfans.
Inanna Justice is at the source of this evening of the Boudoir Infernal. Very active on the Parisian BDSM scene, she never stops initiating new projects and bringing them to fruition. Parties, workshops, books... Hyperactive, her energy is communicative. Very much into sharing, she regularly writes rather didactic articles on her website. She also gives a voice to those she receives, publishing their feedback.
A French-American who grew up in the United States, she moved to France a few years ago. An intelligent, sensitive and conscientious dominatrix, she cares deeply about the experience she will offer to the submissive.
It's hard to talk about Inanna Justice and her projects without mentioning her recent Inannapoly! She has created a complete BDSM board game from A to Z, and it seems to be quite successful. She even wrote an article about it. She had the idea for this game, and a month later, she had made it a reality! It's just like her: no time to lose, do it fast but do it well.
Creative and passionate, she knows how to penetrate others, and not only physically.
• Inanna Justice and I
Inanna Justice, the professional dominatrix, is best described by others, not me. She's a friend, and we never play together. I don't feel like it, and I don't think she does either - I'm kind of the opposite of her profile and appetites. I was her submissive for a few months at the end of 2019, but it didn't totally work, the transition to a regular friendship came by itself.
This is also what makes it always harder for me to write about her than about other women with whom there is a certain distance. In any case, I can only invite any reader to follow her on Twitter, where she is very active, and you will probably quickly get a glimpse of the inspirational mistress that she is.
V - Le Boudoir Infernal
I'm going to relate my own experience first and foremost, without really dwelling on the fate of my submissive colleagues. I was in my own little world!
• Covid testing and party set-up
After receiving instructions by phone, I went to the flat where the party was taking place. I was the first person expected. Maîtresse Blanche opened the door for me and gave a discreetly amused reaction, as she often did when faced with me; perhaps because of my slightly confused expression, as I often did when faced with her. She was wearing a white blouse, the nurse was in charge of the covid testing of the visitors.
As soon as I had put my things down, Maîtresse Blanche held out her hand to me, then withdrew it just as I was about to take it to perform the notorious hand-kissing. Confused, I froze completely; I don't know what physical reaction I was showing, but it must have been a bit ridiculous, because it made her laugh a lot. She holds out her hand again, amused, but eventually changed her mind when she noticed that I was still confused, saying that we didn't have time for that! I followed her into the kitchen. I was a bit sad that I couldn't greet her in the way she wanted, but at the same time I really enjoy it when she plays me like that. In general, all my interactions with her seem easy in the sense that I don't control anything anymore, I feel like an animal, as if she was stripping me of all my assets.
I sit in the kitchen and it's time for the covid test, during which Maîtresse Blanche takes great pleasure in torturing my nasal septum. Small back and forth movements of very low amplitude are the worst! It's not painful, but it's unpleasant. Automatic physical reaction: I cry. Tears that will partly set the tone of the evening for me. For the second nostril, I was found to be too gesticulating, so Inanna Justice came to the rescue, and blocked my head from behind with her arms. I will never get tired of these situations where I am vulnerable around Maîtresse Blanche
I am then taken in charge by Inanna Justice, as she escorts me into the lounge, puts a black hood over my face, and makes me wait on my knees on a pillow. It is from here that I will witness the arrival, one by one, of the five other guests of the party, taking their places next to me, also on their knees. During all this time, it is Madame Lule, in her red dress, who supervises and animates this waiting area. I was a bit embarrassed, I couldn't find my proper channel of communication. I was looking for the spontaneity that struggled to manifest itself in the atmosphere. I was soon joined by a fellow sub who was much better at this fancy talk than I was, and then others, and Madame Lule then found some answers behind the hoods.
Once all the anonymous submissives were gathered, Maîtresse Blanche took off her nurse's blouse and wore the same outfit as in the photo. I was pleased, blue is my favourite colour, and I really like this photo of her! Inanna Justice was wearing a black dress and long black gloves.
The six hooded men were then perfectly lined up, and quickly inspected. Madame Lule, in her role as hostess, lists the rules and reminders. Two or three of us take on the role of the cheeky one and enjoy finding the answers they came to find in women's mouths.
I keep quiet. To speak would make me lose my essence, I would be vulgarising a state that does not even belong to me. I like to exist in these moments by everything I am no longer, and every syllable formulated would sadly humanize me. This is one of the reasons why I particularly like being gagged, I think.
• Cooking time with Madame Lule
Four submissives will stay with Inanna Justice and Maîtresse Blanche to start the festivities, while the fifth and myself are requisitioned by Madame Lule in the kitchen. We had to prepare food for the next few hours.
I can hardly remember this episode. Madame Lule was quite amused by the sub washing the cucumbers with washing-up liquid and a sponge. She made me make a salad dressing - what a torture! I didn't want to stain my shirt, so I was covered by a kimono.
To say that I am not a hands-on person is an understatement, and I rarely cook, if at all. In fact, I've never made vinaigrette before. It must be said that the room I've occupied in Paris for more than three years now doesn't give me much desire to start. Cosette moment: I'm already quite happy when the fuses don't blow when I turn on my electric hob, and on the worst winter nights, I breathe out steam at home. I am still a student, better days are to come.
In fact, what I remember most from those twenty to thirty minutes in the kitchen was a kind of misunderstanding that I felt between Madame Lule and myself. She seemed to think that I was very uncomfortable and tried to help me, but I felt fine! In fact, it was her good intentions that were ultimately confusing me. I tried to make her understand, but I wasn't good enough at it. She said I was shaking a bit, but I like to shake at times like this. It's a pleasure for me to reach that state of helpless prey.
Still, let me make myself clear: Madame Lule, as always, shone with all her great talent.
I gave my submissive colleague a taste of our preparation, feeding him from my fingers. It was the first time in my life that I had touched someone else's mouth, and hopefully the last. I once decided that not every experience was a good one for me, hence my cryogenics.
• The blessed prey of Maîtresse Blanche and Inanna Justice
Capture
Salads completed, Madame Lule and her two star chefs returned to the party. The other two women of the evening were in the process of spanking four quadrupeds, and our arrival put an end to the scene. A few minutes pass, and I soon find myself where I am often most comfortable: near a wall, watching the others. Inanna Justice puts an end to my inner dialogue by putting me in a leather straitjacket. I'm glad, I really like the physical restraint - it reassures me, it contains me, it cauterises the gaping wound that I am.
I find myself standing, arms crossed in my comfortable camisole. A few seconds go by, and then I see Maîtresse Blanche get up from the sofa she was sitting on. She approaches me, though I am not yet sure whether it is my person she was after. I understand that it is when she looks at me, still approaching. I take small steps in the opposite direction, I only like to run away when it is in vain. I don't get very far before she finally puts her hands on me; I feel transported then, already. I feel liberated, as if a weight were leaving me - almost as if I were leaving myself.
Her hands on my second skin. She smiles at me. I want to wilt on her, autumn flower that I am. She senses this, and is amused, commenting on my little runaway and then my quest for a cuddle once caught. I then felt very silly, disconcerted to see her reading me with such ease, as she often does.
Torture
Maîtresse Blanche starts tickling the back of my neck, the only part of the upper half of my body left free between my straitjacket and my hood (with two holes for my eyes - I wasn't blindfolded). I am rather sensitive to it, she enjoys it and I like her to enjoy it. Those little sparks on my neck are getting stronger, maybe she's enjoying watching me lose control.
One of the rooms of Maîtresse Blanche's GNC
I fall on my stomach after losing my balance the second she took her eyes off me, quite a symbol. She had just turned around to get something to eat. I then experience one of the most beautiful sensations of the evening: still lying on my stomach and restrained by my camisole, Maîtresse Blanche sits on top of me. I am ecstatic just to feel her body on me, to feel this physical constraint emanating from her, a warm and living, vibrant constraint. I struggle just to feel her even better. Lucky as I am, generous as she is, she then tightens her grip of her muscular thighs, and continues to tickle my neck. The pleasure I experience and the loss of control my position causes only increase the volume of my laughter.
This situation lasts, and I feel like I'm in one of my dreams. I struggle more and more, but nothing helps - what a joy. Maîtresse Blanche rides me and makes me her brave beast. By dint of gesticulating and wanting to escape from these infernal ticklings, my body swivels and I find myself on my back. My horsewoman has not moved, and is now riding me from my belly, while continuing to administer my laugh treatment. From this position, I have the privilege to see her hurting me.
Inanna Justice joins in the dance and ties my legs with leather belts, accentuating my immobilisation. The loss of control intensifies and so does my well-being. Inanna Justice then starts to tickle me too, on my legs and feet. There is only laughter, they are laughing at mine. I struggle more and more, and Maîtresse Blanche warns me: I wouldn't want to tear her beautiful dress. She knows how to scare me a little.
I still cherish that moment when I was a fulfilled earthworm. Direct physical contact with Maîtresse Blanche is a rare thing.
• Quiet thoughts and ginger in underwear
After this intense moment of restless fingers, I am left to my fate, in my straitjacket, on the floor. I see the others but I don't look at them, I am lost in my thoughts and feelings. After a few minutes of lying down, I finally sit up, my mind restored.
Then Inanna Justice joined me and fed me her pre-chewed food. Maîtresse Blanche was there too.
I can't remember who gave me a ginger to eat. I grimace! What I remember most about that moment is Maîtresse Blanche's amused reaction. She was commenting on the scene, pointing out what she said was a large vein on my forehead, in reaction to the oral assault I was suffering. She compared me to a little baby. Of course, that was all I needed to get me back into her clinic with her. If I was blushing, it was not only because of the ginger.
I take advantage of this short paragraph to put a blurred moment, I do not know exactly when it happened. Very soon, due to the activities on offer, the other five submissives found themselves naked. I was then the only one dressed, for a while, until Inanna Justice asked me to take it all off. It was only at the end of the evening that I noticed that I had kept my underwear on, while everyone else had their penis out. I don't mind being naked at all, but I didn't realise that this was the right thing to do. Once again, I stand out in spite of myself.
Anyway, I don't understand anything. I never understand a thing. My only aim is to live as long as possible, only to realise, when the end will come, how little I actually understood from the beginning. My curiosity alone drives my survival instinct.
If with such a philosophy I still manage to be disappointed with my existence, then I don't know what to do.
• At the service of Maîtresse Blanche
After that I am put to rest again, but I don't know when exactly I am released from my straitjacket. I watch the games taking place around me. It was easier for the three ladies to deal with the other five sub at the same time, in that they had - I believe - all agreed to have physical contact with another submissive. I didn't.
Time passes, then Maîtresse Blanche comes to me again. I am, I suppose, wearing my childishly disconcerted face. I can feel it sometimes. We are both standing, she is having fun pinching my nipples. I'm not very sensitive in this area, so I get more pleasure from the attention she gives me than from the pinching. I always feel both fulfilled with happiness and completely crushed in her presence.
She sits on the sofa and tells me to bring her food. I grab a bowl and fill it up, trying to diversify and balance the various ingredients in the salad as best I can. I don't know if she prefers a fork or a spoon, I ask her. Her bowl of salad brought to her, I sit on my knees in front of her, and begin to massage her feet.
I didn't know if I could talk to her, or even if she expected me to. I regularly looked for her glance, only to find her eyes turned towards the other protagonists of the party, in the middle of the game. I understood then that she didn't want to be disturbed, or at least that she pretended not to want to. So I kept quiet.
She then joigned her two females friends. I find myself alone at the foot of the sofa, equally orphaned. All I have left are her heels. I take them in hand and play with them a little. It makes me happy to communicate with things that belong to her. Besides, I understand objects a little better than people.
Maîtresse Blanche, with Mistress Elis Euryale
I too would like to be her object. Stored in her cupboard, or her bedside table. Ironing board or pack of tissues, I would accept anything.
• Sports commentator
The five subs are lined up on their knees, each sucking on a dildo on the floor. I was glad I wasn't taking part in this game, just watching it I could feel my energy leaving me - it was going too fast for me.
The mistresses of ceremony then give me the task of commenting on this cock-sucking contest. I was a bit confused at first, wondering if there was a purpose to it all - if there were any criteria established to determine a winner, or if they were just doing it for fun.
So I comment out loud as I can, in my own way. It reminded me of when I was a kid, and I used to have fun doing the sports commentator in front of my screen when I played football video games.
Later I even had to comment on the scene of one submissive performing oral sex on another - preferences indicated in their respective questionnaires. From the remarks I was getting, I'm pretty sure I was giving the opposite impression, but I was trying very hard and I put a lot of goodwill into those comments. But after the first couple of seconds, I must admit that I was completely dry. It's not easy to comment on something you don't understand. I'm not attracted by people's appearance, nor by their sexual organs.
• Under Madame Lule's feet
By the way, as already mentioned on my blog, I'm not a foot fetishist as such, but simply attracted by their rareness, and the feeling of humiliation often engendered by their contact - everything goes through the filter of intellectualisation.
Sitting on the floor with my back against a wall, Madame Lule, sitting in her chair, places her nylons-clad feet on my chest. I start to massage them, but inwardly I only want to get my face under her soles. I don't know if there is such a thing as telepathy, but the fact is she is soon running her nylons over my face. I don't even want to lick her feet. It's sad to say perhaps, but this is already too active of a role for me. My fullest pleasure is the total drift, to be carried along, and to be carried away.
The gentle caresses of her feet on my face soothe me, and humiliate me as much as they make me feel safe. I want to lose myself and suffocate under her feet, to be one of those missing climbers who will never be found.
The minutes go by, and then I dare to take an initiative. Only the second one in my life. My first initiative was to want to be born, and I admit that I was disappointed with the service. I then swore to myself that I would not be played again. Nevermind, they say you only live once. So I took the initiative and left the sitting position to lie on my back, still under the feet of my distinguished guardian. Successful initiative, and I am still alive. Have I been lying to myself all this time?
If I hadn't kept my underwear on, my good erection would have been visible. Madame Lule will end up taking off her nylons in this position, leaving them on my face. She won't have noticed, but I shed two tears; I just felt good. I don't really know myself what I was expressing, and I confess that I don't care that much. Let me be in the moment for once.
Calm, privacy and security, the keywords of this moment for me.
• Liquid heart of my evening: tears and urine
First glass
I was talking to Inanna Justice for some reason when I see Maîtresse Blanche coming towards me with a glass in her hand. She asks me if I am thirsty. Seeing her hand me the glass, I would have accepted it anyway even if I had just drunk two litres of water.
It wasn't until I noticed the temperature of the glass in my hand, and then linked it to the colour of the liquid, that I realised it was her urine. This also explained the amused look on his face. I felt so moved that she had thought of me, and that she was happy for me to drink her beverage.
I do not drink the content of this glass, I savour it, and make the pleasure last! If the first few sips were taken in front of her, Maîtresse Blanche already left me to deal with the other creatures. I was alone with her glass, so I was not alone. Future defeated knight I am, this was my accolade.
Thrilled, I press this warm transparent surface against my chest. There's still some urine left, but I don't want to drink it. I don't like endings, the separation hurts. If I don't finish the glass, this moment will still last.
Between the glasses: connected to Maîtresse Blanche, disconnected from planet Earth
If it were up to me, I could have stayed alone in a corner for the rest of the party, lost in my thoughts and feelings. But I am summoned by Madame Lule a few metres away. My glass and myself then join her. Only a few minutes had been enough for us to become best friends.
I admit that I was elsewhere; I was physically with Madame Lule, but only physically. I think that I was sitting on the floor and she was sitting in a chair. I don't remember why she took my drink out of my hand. I then look at my best friend on the floor and think for a while. Second initiative of the evening: I take the glass back! Maîtresse Blanche had entrusted it to me, and it hurt too much to have it taken away from me by anyone but her. The knight would have taken this as a declaration of war, if he did not know that Madame Lule was unaware of the source of his sacred elixir!
I knew this behaviour was immature at that moment, and allowed myself to do it anyway, as others during the evening, because it was the behaviour that came naturally to me, without being disrespectful to anyone. I would see no point in living my moments of submission in control, and in judgement of myself. I have enough control over myself as it is in my daily life. Nothing inspires me more sadness than one who would surrender only three quarters of himself, anxious about the image he would send back. In my deepest submission, I will always be closer to the hurt child than to the defeated man, and, except when this is reproached to me far too vehemently in a small lack of hindsight, it has never been a subject that has worked on me.
For a good twenty minutes I was elsewhere. I was only with the Blanche Druid, her elixir held tightly against me. I had tears in my eyes, again, without really knowing why. I know in any case that I felt proud, flattered, happy, and I wanted to remain so, I cherished this mental space.
The only problem in all this was that I didn't communicate enough with Madame Lule. She may be a brilliant woman, but she is not yet a mind reader. The result: for two years I regularly fantasised about having her hands on my face and mouth again (handsmothering, discussed at length in this article), and I missed out completely, even though that was exactly what she offered me. Too caught up in my emotions, I failed to make room for her in time.
Too late, the graceful train has left. Even doing nothing and suffering, I cannot exercise it properly - unfit by birth, I only manage to deceive the less perceptive. I came into the world far too early, I would have needed a few centuries of preparation for this life, firmly mummified through the ages.
As a dumb knight, I never miss an opportunity to give people the means to not understand me. I guess I'm too afraid that I won't feel like I exist anymore the day I'm completely understood by everyone.
Second glass
Later on, when things were a bit quieter, Maîtresse Blanche borrowed her glass from me to refill it. She is so kind to me! The wait was both intense and sweet. When I saw her coming back into the room with a filled glass, I think she could see stars in my eyes.
I kneel before her and grab the glass she hands me. This time, she will watch me drink it all in a matter of seconds. This time, the emotion overcomes me completely, and I can't hold back my tears between sips. I try to look her in the eyes. It's such an intense moment that I won't even try to describe it with words. Maîtresse Blanche is not afraid of these depths she sees in others, and I could see it in her reaction from my wet eyes: she was much more concerned than in incomprehension or discomfort.
The glass of urine emptied, I hold it against me, and thank Maîtresse Blanche from my shy word. I felt so good, that's all I remember. I loved crying, it made me feel better.
Singular observation: the woman who made me drink her urine on two occasions appears to me to be more caring than I am for myself. I don't know what to make of it, so I'll just write it down.
Kidnapped glass
Before that second drink, I had asked Madame Lule if I could take that glass home with me. She agreed, but only if Maîtresse Blanche did too.
At the time, this quest seemed absolutely essential to me. A knight keeps his ornaments! Two months later, I am a little more neutral. However, if I had to do it again, I would still do it, and I'm proud of having listened to myself on this moment so intense for me. It was my true moment, and I am not afraid of the truth, better than that, I capture it and frame it. I have that courage: after all, am I not a knight?
I thank Madame Lule for allowing me to leave with her glass. With me, there's no need for a garage sale. Next time, I plan to take her commode or her television. That's my genius: to furnish my appartment at a lower cost...
• End of the party
Everyone is busy cleaning up a bit, and tidying up. I vacuumed.
I left quite quickly after that, while the other guests stayed for more than two hours chatting with Madame Lule and Inanna Justice. White shirts and attempts at eloquent interventions were the order of the day. I don't hide the fact that I was in one of those moments when being with myself seemed infinitely more interesting to me than communicating in this way with other people. How rude it was to adapt after a whole evening of truth. At the time, nothing could interest me less. So I left, taking the risk of being seen as what I am.
The anomaly is certainly me, and I am convinced that everyone left with very good memories of this after party, in a very good atmosphere, from what I have been told.
VI - With closed curtains and open heart
This experience is already over, it is finished. There is nothing left of it but truncated and still embellished feelings. I'm glad I went, it's a bit of a change from cryogenics. It's louder, but warmer.
It also gave me the opportunity to offer Maîtresse Blanche a gift I had bought for her over a year ago, a gift I had originally intended to give her for a completely different occasion. She loved it, I'm proud. This present for her had been sitting on the floor of my one-room flat for almost twelve months. The sight of it made me smile from the inside, because I knew it was about to be handed over. I finally put it away in my cupboard last summer, when I finally understood. Finally, I didn't even get to see Maîtresse Blanche open it in front of me.
There is certainly a lesson to be learned from this, and it will wait - I am not in the mood.
Thank you, reader, especially if you are among those who have read this article from beginning to end. It means a lot to me. I must tell you that I don't really understand you, I find it hard to believe that I can be so interesting in what I say. I still can't explain the moderate success of my blog. Knowing that I am read gives meaning to some of my long nights. I sometimes feel alone in a different way than before. I feel like I've been able to fill in some of the emptiness inside me, the emptiness we all have, and I look back on it as a small accomplishment. With closed curtains and an open heart, I write what I don't dare tell anyone.
I sometimes receive laudatory e-mails from readers aged 20 to 75, thanking me for my honesty, for my confidences. I always answer with a certain reserve, I don't know how to handle compliments. Besides, to give myself away too much is to risk disappointment, always. I just hope that this reserve is not interpreted as contempt. I don't forget any of these emails I receive. It was really strange for me at the beginning, to be given more credit than I give to myself.
Originally, this blog was just a hobby. Time passed and I'm still here and so are my words. These last three years have been very tough, even on my own battered scale. I went under the bus, and here I am again, admittedly a little scruffy, and still fearful. Expressing myself here, being read, perhaps even understood for a few moments, has been a determining factor in my development over the last three years. Without readers I would not have written all this, and if I had not written I am convinced that I would not be the same today. That would be a shame.
So as not to be completely off-topic in this conclusion, I would also like to thank the three female readers who will read everything of this article, if only out of professional consciousness. I almost wish to apologise, because if all the clients would do as I do, you would not have time to receive them, as you would be too busy reading them. While I don't really know anything about what you do, I think I can guess that making yourself available to the intense intimate projections of so many people in this way is an arduous and sometimes unrewarding task, even more so when one is as keen as you are to perform it with dedication and integrity. To finish with another cliché, I would say that the blank pages are not the people you receive, but you. You are, I believe, wonderful blank pages, and I am grateful to you for allowing these minds to express themselves through you.
Sometimes the most generous person is also the one to whom the gifts are addressed; thank you for accepting mine.